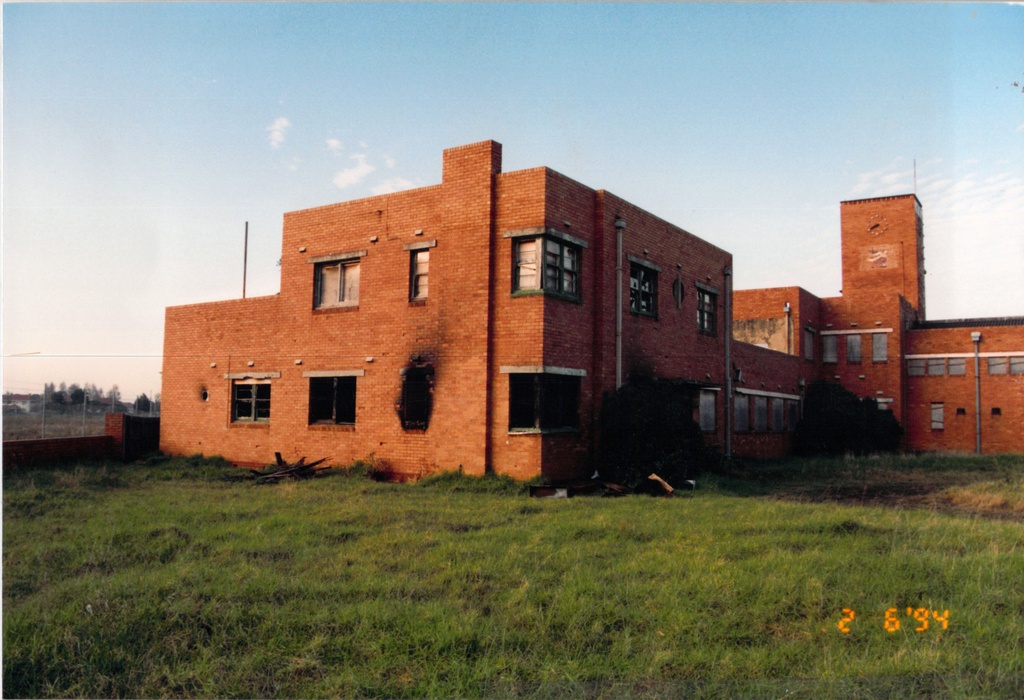 'Mission to Seamen Building demolition' - Source: Courtesy of the Port Melbourne Historical and Preservation Society.
Mission to Seamen Building
Photo of the former Mission to Seamen building, taken just prior to demolition in 1994. Constructed in 1937 and designed by architect Harry Norris, the Mission to Seaman building was an important part of Port's maritime history. The video was taken in 1992, and shows the building in a state of decay. Notice the surrounding area, now transformed into the Beacon Cove development. Does anybody remember going through it at this stage? "The new Institute will be a modern two story building in brick, with a high clock-tower, a memorial chapel, a hall for talking pictures, lounges, and billiard-rooms. It will stand in about an acre of ground between the two piers at Port Melbourne. The building of the mission has been made possible by a bequest of about£15,000 by the late Mr. A. M. Nicholas." – The Argus 19th May, 1937.
by pastportproject on Sept. 1, 2015
Please login to comment on this item